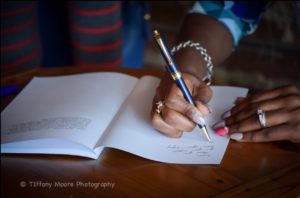 There is a reckoning of self happening and will occur at different points in your life. Some days, you will be overcome with grief because it appears to be so much, while others, you will simply soar above the bull shit. Both extremes are needed. Are necessary. For growth. For progression.
I often question myself. A LOT. I judge myself harshly and consequently, I grow resentful.
A few months ago, I declared to myself I would accomplish all these things, primarily, publish my third book. For the first few hours, I was excited, looking through my material, envisioning the theme of the book, and its title. The excitement dwindled as I recalled the first two books and the success they had.
Expectation hardly meets reality.
Yes, I acknowledged I sold more of my second books than the first. Yes, I had a book signing that was a success. Yes, I had two books published. An exciting accomplishment but the mean voice took over. The inner mean voice taunted me and dared me to just give up. I was determined not to until I gave in to all the negativity I engorged on.
I had decided maybe I should quit while I am ahead. Just settle for what had been done. A smaller voice speaks to us and because we only hear the booming negative voice, we often give up. I listened to its plea; make a plan.
1.Schedule more book signings instead of one.
2.Visit bookstores.
3.Research the footsteps of many before you.
4. Put the damn book together
5. Repeat steps 2 and 3 as many times as necessary.
6. Don't give up.

Fear often comes veiled as the guest we invited in and shortly find out, it's the poison that pulls us away from our dreams.
Each step we make towards progression, fear tries to sabotage our purpose. Our gift to the world. Fear is the neighbor who tells you to wake up and get a real job. It's the boss that convinces you, you need the job, because you will never make it on your own. It is the wife who scolds you for not giving her enough attention. It is the husband who laughs at you when you share your goals.  It is the judgement over self who constantly talks you out of soaring.
You have to be your own cheerleader. You have to know, most people do not believe in the dream, they believe in the tangible. The vision you have been blessed with serves as a motivator to fulfill your calling, to accomplish your destined greatness. Very seldom do we encounter people to push us. Instead, they inundate us with all the reasons it can't and won't work.
And when we allow them to douse that fire, we drown from the inside out.
I am here to encourage you. To remind you, to go back to that thing that makes you feel like you are living. Reminds you that you are breathing. That thing that saves you from yourself. And pursue it, without apology. Your gift is waiting on you. Immerse yourself in all of its glory and let fear know, it will not win you over.
May your dreams and actions meet to produce your purpose.
To check out my published works, please visit: Publications